What we are about
FriendBee is a SEND Befriending Service that matches young people with a paid Befriender to help them access social and leisure activities. We currently support young people up to the age of 25 that have a Special Education Need or Disability (SEND) that impacts their social life, who also live in the London Borough of Richmond or Royal Borough of Kingston.
Our Befrienders are recruited, trained, vetted and employed by Ruils to make finding the right support easier for families. Our service is designed to make long-term and sustainable matches between families and Befrienders. While we help coordinate matches and manage the employment of Befrienders, parents work directly with Befrienders to establish a schedule for sessions.
For more detailed information about our service and available positions, click the links below.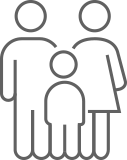 Families
Are you looking for a Befriender to support your young person? Click the link below for more information and to register for our service.
start here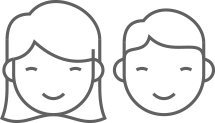 Befrienders
Are you looking for a rewarding and flexible job? Click the link below to learn more about becoming a FriendBee Befriender.
start here
Hallie joined the Ruils team in October 2018 to coordinate the FriendBee service. She has previously worked as a fundraiser and project coordinator for charities in London and the US.

Hallie Banish FriendBee Coordinator
Tora joined the Ruils team in June 2019 to provide administrative support to the Children's Services team. She helps with the recruitment and onboarding of Befrienders and supports the day to day running of our services for families across Richmond, Hounslow and Kingston.

Tora Sykes Children's Team Administrator